WHAT ARE YOUR ADVANTAGEOUS PRODUCTS?
We are specializing in processing all kinds of food tongs, peeler, grater, strainer, zince alloy kitchen tools, strainers, egg whisk since 2006.
With our experiences and quality, we have an absolute advantage in these series.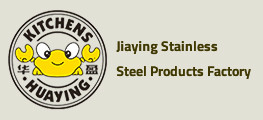 Sign up for our newsletter to stay up-to-date with our promotions, discounts, sales, and special offers.